8 min read
National Commercial Service Contract Association - A forum to address key service industry issues
Commercial Service Contract Association:
Industry leaders have launched a new trade association for commercial service contracts, with the inaugural meeting scheduled for tomorrow morning. But unlike with product warranties, extended warranties, and protection plans aimed at the buyers of consumer goods, the boundaries of the commercial service contract industry are not as sharply defined.
While the consumer side of the extended warranty industry gets most of the attention, this week at least the commercial side of the business will get its moment in the spotlight. Tomorrow morning, January 12, from 10 to 11am EST, the brand new National Commercial Service Contract Association plans to hold an informational meeting at the Indianapolis offices of the law firm Frost Brown Todd LLC.
For those who can't be there in person, the meeting will also be carried live on the GoToWebinar platform. For those who need the code, there's a signup page online, and further details can be obtained from Cory R. Weicht, a business development associate at Frost Brown Todd who can be reached at the firm's main number of +1 (317) 237-3800.
Organizers said the NCSCA is designed to be directed by industry participants and provide a forum to address key industry issues such as:
Regulatory uncertainty surrounding the regulation of commercial service contracts,
Lack of uniformity in the regulation of commercial service contracts,
Development of industry best practices for compliance, risk management, operational efficiencies, analytics and other areas, and
Product development innovation.
"In recent years, as the popularity and profitability of commercial service contracts continues to rise, the industry can expect a corresponding interest in regulatory activity," the meeting notice stated. "Commercial service contract providers, administrators and sellers must navigate a complex and highly ambiguous regulatory framework. In many states it is unclear whether commercial service contracts are regulated as insurance, or exempt from regulation altogether. This creates tremendous regulatory risk in a rapidly growing industry, and as revenues rise, regulatory scrutiny will only increase. In this challenging environment, commercial service contract providers and other industry partners need expert advocacy in the regulatory, risk management, and administrative aspects of their business."
Time for a Commercial Focus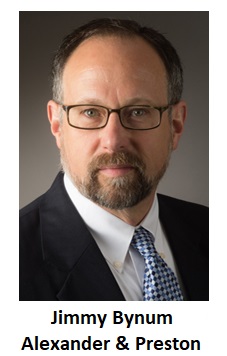 Jimmy Bynum, the founder and CEO of the consultancy Alexander & Preston, said he is heading to Indianapolis to attend the Friday morning meeting in person. After spending most of his career to date on the commercial side of the protection plan industry, he said it's about time for a trade association to focus on it as well.
"The attention has historically been more on consumer goods than it has been on commercial goods," Bynum said. "So I think a keen focus on [commercial goods] will be good for the industry."
Other groups such as the Service Contract Industry Council, the Global Warranty and Service Contract Association, the Warranty Chain Management Conference, and the Extended Warranty & Service Contract Innovations Conference, occasionally touch upon topics related to commercial service contracts, but their primary focus is on manufacturer's warranty, retail service contracts, and state and federal consumer protection laws and insurance regulations. So there's unlikely to be much overlap.
But what exactly will the NCSCA do? That remains to be decided. And that ambiguity is by design, at this early stage. "It's my understanding that this new association is going to look to its members for the guidance on exactly where the focus needs to be," Bynum said.
When Bynum worked at the Cat Financial subsidiary of Caterpillar Inc., he said he frequently attended events such as the annual WCM Conference to meet his peers at companies such as Deere & Co. "The WCM has done a good job of bringing the industry together as a whole," he said. And then at the GWSCA events in Chicago, Bynum led several well-received presentations centered around commercial service contract issues. But until now, he said there hasn't been a "talking shop" dedicated to the business of service contracts in industries such as heavy equipment.
Different Needs?
"There are different rules for commercial warranty programs and commercial extended protection plans. There are certain carve-outs," he said. "And I think having a focus on that would be better for the industry. Plus, the consumer of a business item such as a tractor, a forklift, or a school bus -- their need for protection under a warranty or a service contract is quite different than you for your television or your mobile phone. There's a different need. And I think there are different metrics to be considered."
Ashok Kartham, whose company Mize Inc. sells a service contract management solution aimed primarily at the business-to-business side of the industry, said he has been excited about the formation of the NCSCA ever since he first heard about it several months ago at the recent Extended Warranty & Service Contract Innovations Conference in Nashville. At Mize, and before that at 4CS Inc., Kartham has always been an early participant at industry conferences and trade associations, and the NCSCA will be no different.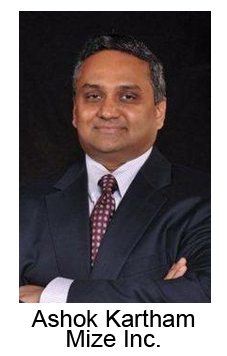 "There is a huge unrealized revenue opportunity in commercial service contracts based on current attach and renewal rates," he said. "The National Commercial Service Contract Association's focus on B2B service contracts will help all stakeholders to standardize and implement industry best practices. We look forward to actively participating and providing the enabling technology capabilities to grow the commercial service contracts industry globally."
The problem is, nobody is sure how big the commercial side of the service contract industry really is. Before measuring it, the first step would be to define it. And that's where the problems begin.
On the consumer side of the business, service contracts are typically sold by retailers and dealers to consumers, at the same time they are buying the product to be protected. Usually, the contracts cover some amount of risk, for instance the risk that the product will fail and need a repair or replacement within the specified time period. The seller of the contract assumes the risk of that loss occurring, and the buyer pays a price for the protection.
It sounds a lot like insurance, and it functions much like an extension of a product warranty. But it's not a maintenance contract, in that its use is not certain. For instance, a homeowner might contract with a neighborhood teenager to cut the grass on their lawn each week. That might be called a lawn mower service contract, but it doesn't protect the homeowner against any contingencies beyond the fact that the grass will grow if it is not cut. And it doesn't even define who owns the lawn mower, let alone who will pay for its repairs, if needed. Likewise, consumers used to frequently have to enter into annual service contracts with their mobile phone providers, but these contracts were just for service, and did not include any sort of insurance coverage for the phones. The protection plans for those items are sold separately from the service agreements.
In a commercial setting, an enterprise might contract with an outside firm to fix their copy machines and printers within hours of receiving an alert that one is broken. An airline or a trucking firm might contract with a third party organization to provide repair services for their fleets in strategically-spaced airports or truck stops across the country. But it would be a stretch to call these "extended warranties," although the term "fleet service contract" might be used. And the words service contract also might be used to describe a nightly or weekly office cleaning service where there's no risk at all that any items need repairs.
In a commercial setting, the companies providing HVAC service contracts might be more interested in preventative maintenance than in responding to failures. Their goal would be not to repair, but to keep the system running without failures. For commercial computer network operators, and especially for the providers of nonstop transaction processing services, zero downtime would be the goal, and a commercial service contract would guarantee that level of service (subject to monetary penalties if that goal is not met).
So the first question is what does the term commercial service contract really mean? Is it very narrowly the sale of a protection plan by one business to another business? Or does it also include the outsourcing of predictable repair and maintenance services? And does it have to include repairs at all? For instance, in the commercial airline industry there's a concept called Power by the Hour, where the customer pays only for jet engines that perform well. Is that a commercial service contract? It might be, but there are also now Power by the Hour leasing programs where there's been no product sale, and no separately-priced protection program purchased, because the lease is in and of itself both the product and the protection plan. So how can that be an extended warranty when there's no warranty?
Service Level Agreements
Ron Giuntini, the president of Giuntini & Company Inc., noted that this new association aims to serve all industries across the commercial service contract marketplace, and not just one or two industries such as trucks or medical equipment. He said there's a huge need for such a forum, as well as for books, conferences, and meetings built around the theme of commercial service contracts. Most of what's already out there is aimed at the consumer business, not the commercial side.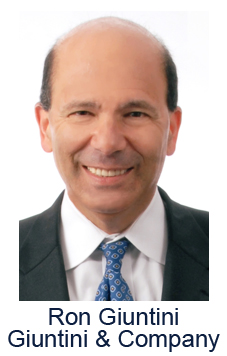 However, Giuntini said that the new group's horizontal aim across all industries is also going to limit its capabilities, because the terms and conditions of commercial service contracts are so different across different industries. In some cases, they're not about break-fix at all, as much as they are guarantees of uptime, performance criteria, fuel consumption, or other metrics. In other cases, they address the speed at which repairs or replacements will be made, or how fast spare parts will be delivered.
"The question is, is this insurance or not? I know on the consumer side there's a fine line between service contracts and insurance." Giuntini said. "But on the commercial side, some of these service contracts are not even remotely considered insurance. They're basically the outsourcing of activities and resources that you used to employ yourself."
Where insurance might come into play would be with something like the penalties linked to uptime guarantees, he said. For instance, if the manufacturers of a machine guarantee 99% uptime, they might agree to pay $100,000 for every percentage point they fall below that metric, and they might seek reinsurance to help them mitigate the risk.
"But this is a whole different animal from traditional insurance," he added. Some commercial service contracts cover leased machinery, so there's no underlying warranty to extend to begin with. Instead, they're literally contracts of service, or service level agreements, with only incidental elements of risk, contingency, uncertainty, or loss.
Fleet Management Services
And then there is the question of whether the outsourcing contracts purchased by fleet managers are in or out of the coverage. For instance, if a company agrees to keep all the vehicles used by a package delivery company in good working order for a set price per week, day, or month, would that be a commercial vehicle service contract? Chances are that once you get past covering a few dozen vehicles, something will be wrong with at least one of them on any given day. So it's not a question of if but when service will be needed, and how quickly it can be provided. Time is money, more or less.
Next week we're going to continue with our survey of the annual reports of top manufacturers, and what they have to say about their sale of extended warranties and/or service contracts to both consumers and other businesses. What we're finding is that for some manufacturers, the sale of product protection plans are more or less incidental, providing a large measure of convenience and peace-of-mind to customers for a small additional fee that represents a few percentage points of additional revenue. But for other manufacturers, the protection plans seem to be a major product line in and of themselves, accounting for more than a quarter of some firms' revenue.
The question is, what's included? Are they selling insurance-like protection services that guard against unexpected repair costs? Or are they more or less selling pre-paid packages of the necessary expenses for services that customers really couldn't do without? It's really not an easy-to-answer question: what is a commercial service contract?
Source: https://www.warrantyweek.com/archive/ww20180111.html